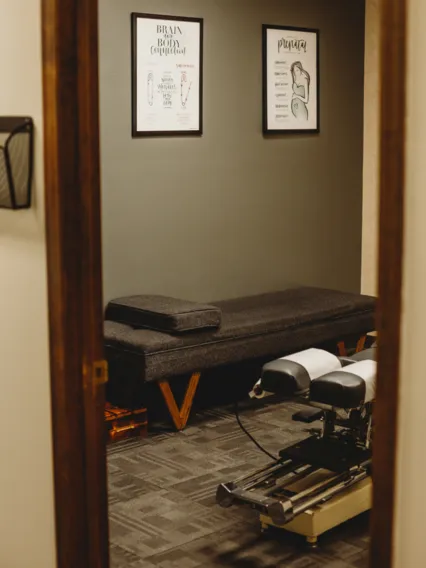 We offer many treatments, modalities, and techniques for our patients! Please read below for a more detailed summary.
Class IV Laser Therapy: Laser therapy helps relieve acute and chronic pain. Increases the speed, quality, and strength of tissue repair. Stimulates the immune system, reduces inflammation, and promotes fast wound healing. Just a few conditions Laser therapy can help with are: sciatic, acute sports injuries, sprain/strains.
Spinal Decompression Therapy: Spinal decompression can be a successful, non-surgical treatment for relieving low back pain, neck pain, radiating arm and leg pain, herniated or bulging discs, sciatica, Degenerative Disc Disease, and spinal stenosis.
Ultrasound: Ultrasound is usually administered to the area of complaint. The rise in temperature increases blood flow, relaxes muscle spasms, massages damaged tissues and speeds up the healing process.
Inferential Electro-Therapy (IFC): IFC is most often used for pain relief and to aid in reducing the swelling of soft tissue. Ligament sprain, muscle strain, and spasms often respond well to this treatment.
Chiropractic Adjustment Techniques: Diversified, Activator, Extremities, Flexion/Distraction, Gonstead, and Thompson just to name a few.
Other Services: Footlevers Custom Orthotics, Nutritional Advice/Supplements, Graston, Hydro-massage Table, Traction Table.
If you have any questions on whether any of these therapies can help you, feel free to give our office a call!